Before sharing my landing experience, I would like to thank you all for visiting my blog regularly am grateful to see the response from your people by sending a lot of query emails. Please excuse me if I reply to your email a bit later because I have a small and naughty kid at home so it is very hard for me to reply and write a blog post in detail just in one day.
However, I would like to mention that I am experienced and gained all this knowledge from my whole journey but I am not a professional in immigration cases who can not handle your immigration case.
As I mentioned in an earlier blog post also that I am here to help you with any express entry-related queries or general help that you need while processing your file by yourself. I will keep updating valuable content on my blog most frequently, which I believe would definitely going to help many of you guys.
First Landing Experience at a Canadian Airport as a Permanent Resident
I had left my last blog post on booking tickets to Canada and my landing experience, let's continue the journey.
When we had stamped visas in our hands at VFC global office, I opened envelopes at the VFC center to make sure that we really got Canadian PR. Yes, it was and I closed my eyes for a while and thanked God first, and my elders for their blessings and remembered my father. I know he must be very happy in heaven. My husband always used to say to me let's go for holidays in some country.
As I am stubborn by birth and I always replied to my husband "The first-ever visa on our passport will be of Canada otherwise I do not want to see any other country visa on my passport before that" it was the day of the Canadian visa on our passports. We came back from there and started preparing for our landing.
Tickets Booking
We started searching for various airways, their cost, and the maximum weight they allow. After doing a lot of days/night research, we booked an Air France flight for 3 of us via mytrip.com The maximum weight allowed in Air France was (2 bag(s) at 23kg, Hand luggage included 12kg including check-in, handbag, and cabin luggage) for each 3 of us that means we were able to carry 6 big bags, 3 Cabin luggage bags, and a Laptop bag in total. (We have taken full advantage of our Kid's 2 big bags allowance :-p ).
Airlines gave provision to book particular seats like windows seats either in the left lane or right or so on. We didn't find it necessary to book at the time of booking but yes we did it just two weeks before the flight with extra payment because we had our kid with us and he likes window seats as any other kid.
The next step was my favourite, Shopping but I guess this is a necessary step. As I am an Indian so like every Indian I also think to save money and shop for necessary items from my home country instead of spending money in dollars where we have to give approx. 55 INR for CAD $1.
Although we had enough stuff for winters that were for Indian winters so we shop for Canadian winters. Like heavy sweaters, parkas, socks, caps, warmers, gloves, neck warmers, mufflers, jackets, extra pairs of sports shoes, and most importantly big suitcases and many more things.
Which I have posted in another blog post and explained in detail. Read here: What To Pack For Canada From India or any Country? The Complete Guide
Time to Say Goodbye India!
Let's jump on our flying day. We did last emotional goodbye to our home city and left for Delhi (India) airport. We reached the airport around 9:00 PM and our flight was around at 12:30 AM yes this is the time to say goodbye to our relatives and my very special friend "Anchal" who came to the airport to say goodbye and good luck for the future.
I can never forget my mother's wet eyes. We moved towards check-in gates and I never turned back to say final bye to everyone. As a typical Indian, it was quite emotional actually…..hmm…. 🙁
After showing our Identity at the security gates, we checked in and went for baggage weight. I was quite sure that our baggage should not exceed the maximum weight allowed by airways and yes I was right.
Do measure the weight of your baggage on a weight scale before coming to the airport otherwise get ready to pay an extra amount of money for the extra weight of baggage and even for exceeded dimensions of baggage in some airways.
Departure
The next step was to clear immigration at Delhi airport. There was a long line actually but one officer sent us to a different line as he noticed I am carrying a child in my arms and found that no one was there in that line. The immigration officer verifies and asked general queries for both of us and stamped the departure date on the visa. We headed towards security screening.
Bonjour Paris!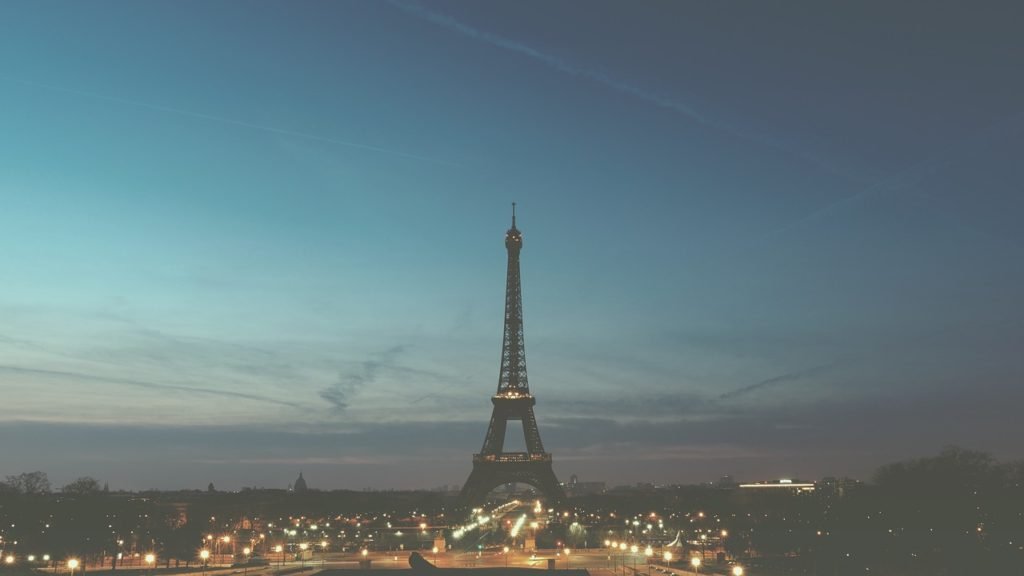 After 2 hours of wait, boarding got started and hence starts off a long journey to Paris, flight duration was 9 hours from Delhi airport where our layover duration was approx. 8 hours. Landed in Paris around 6 Am local time and we know how we spend layover time with our 3 years old naughty kid who slept all the time on the flight and got charged his battery for play and run at the airport here and there. My husband and I were like Tom and Jerry to catch our Jerry turn wise:-D.
Finally, Hello Toronto!
Boarding started again from Paris to Toronto flight, flight duration was approx. 7 hours and we reached Toronto around 6 pm local time.
Yeah!!…we landed in Canada.
Our dream destination.
All people were moving towards customs and immigration.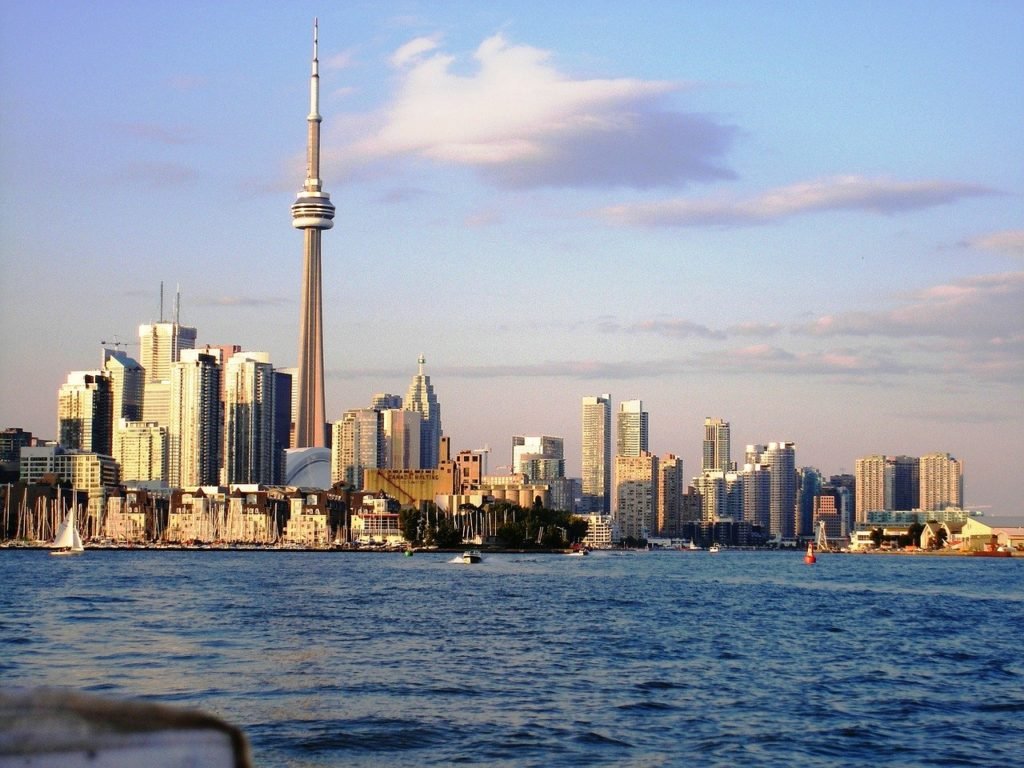 First, there were Primary Inspection Kiosks (PIK) for Custom declarations. All people lined up for it.
On the Kiosk you will see all the details on the screen, it asks you to scan passports, click a photograph and declare specific items you are carrying with you. During declaration, the kiosk asked us to declare any 'c a n a b i s' you are carrying with you. We didn't hear any word (Funny) like this before. Hence, we asked one officer about it and he explained it is like "m a r j u a n a".
Oh man, obviously not.
Immigration/Landing Interview Process at Toronto Airport
It hardly took 5-10 minutes to complete the customs declaration and after that, a printed version of the declaration came out from the kiosk which we took and moved toward the immigration counters.
Here is a long queue for immigration, there were like 15 to 20 people ahead of us. It hardly took approx. 20 to 25 minutes for our turn. There were like 10-12  immigration counters over there and the process was pretty smooth and fast.
One of the Immigration officers stood up, waved his hand from his counter and called "Next Please" and we were the next.
We went to a particular immigration counter and the immigration officer asked us to show the COPR document and passports and we did the same.
He asked, "How many members are you?"
I said "Three".
He asked a few more questions.
I said "No" because they were not relevant to me, and then he got busy verifying things from PC with our COPR document and passport.
He said, "Wait for a few minutes and I will be right back soon". I said "Sure". The immigration officer came back and told me to sign the COPR document and he did the same in front of me. The same procedure was done for my husband and for my kid.
For kids he said either parent can sign on the document. He stamped the arrival date on visas and put cross marks on visas (on passports) which means after arrival that visa was no longer valid.
The next question was "Do you have any permanent address in Canada where you would like to deliver your PR cards?".
I said, "right now we do not have any permanent address, we will stay in Airbnb for a few days and then we will move into an apartment".
He gave us a form with a highlighted URL and Phone number where we can update the address, later on, to receive PR cards at a particular address.
His next words were "WELCOME TO CANADA". : )
Obviously, these were the lines that we wanted to listen to from the immigration officer.
We thanked the officer and I asked him "Sir, as on our COPR, our landing destination is Saskatoon so is there any problem that we had our immigration done here or do we have to do another immigration process at Saskatoon airport too".
Officer answered, "Because your first port of entry to Canada is Toronto, so we did your immigration here only and you do not need to do any immigration process in Saskatoon". We thanked him again and left the place.
We later came to know that it was really a silly question but as we were quite new to the process so just wanted to confirm it or double-checked it.
Note: You guys should also aware of this, It does not matter wherever you are landing in Canada and what is your landing destination,  your immigration will be done at the first port of entry in Canada.
After coming out from the immigration process, another counter officer told us to apply for a SIN (Social Insurance Number) number as well or can apply from any "Service Canada" office later on. We choose to apply SIN later on as we had a connecting flight to Saskatoon which was about to start boarding.
We took our baggage from the Air France baggage belt and quickly asked for a particular terminal from the airport help desk officer.
A Short Airport Marathon Started
We were in a really short time to board our connecting flight (make sure to have at least a 4-5 hours time gap in the next connecting flight) and then a short airport marathon started lol :-P..  Run, Run and Run, climbing from one floor to another, with handbags, a laptop bag, and with a kid.
The boarding terminal was too far and it took 15-20 minutes to walk/run to reach there and boarding was already in process.
We quickly board and I do not know when I fall asleep just after being seated. We all three went in the world of dreams when the plane took off.
City of Saskatoon
Here comes over the final destination after 4 hour flight, our very beautiful new hometown, the City of Saskatoon.
We woke up with landing jerks. I took the baggage and started moving outside of the airport. My husband was seeking a cab who gonna took us to AIRBNB address.
Some people book a cab via Uber too but I read somewhere that people sometimes deny to take you after seeing lots of luggage with you. Hence better to book a cab from outside of the airport.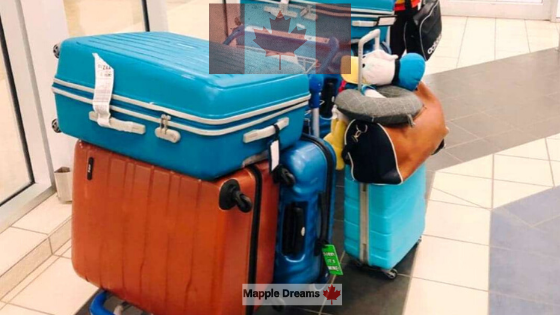 As we had big 9 bags so we opted to take 6 seat van. The owner of the cab was really helpful and started picking up heavy bags with my husband to place them inside the cab.
Our AIRBNB address was about 10 minutes far from the airport. We started chit chat with the cab owner. His name was Mr.Umer and he was from Pakistan living in Canada for the last about 16 years.
Airbnb Experience
We reached our final destination address at around 01:30 AM and there was a twist. Our Airbnb owner told us to use the lock passcode to enter, which we tried to open it was not working at all but we kept on trying again and again.
The same luckily one lady (who was living in the same Airbnb) arrived there from her work. We explained her situation. She welcomed us inside. The cab driver was very supportive and he offered his phone to call the Airbnb owner to explain the situation.
We did the same. Actually, our AirBnb owner stays somewhere else so he was not there at night.
---
Read Also: Top 10 Local House, Flats and Apartments Rentals Sites in Canada
---
Thank you, Hasan!
After some time our Airbnb owner came and we all are talking with others to clear the mess which just happened. Hence, we found that it was our mistake, we came to know that our stays start at 4 PM evening and we reach there at 1:30 Am, and the lock activation time was 4:00 AM.
Our Airbnb owner (Mr. Hasan Sharif) and trust me he is the best owner ever we both meet, a good human being, and yes our first and forever friend in Canada.
His Airbnb place is really awesome, with clean bathrooms, a super hygienic kitchen, a value-for-money stay, in-suite laundry, free superfast Wifi (up to 300 Mbps), a kitchen with basic needs, and utensils. It was our first Airbnb experience and we really enjoyed our 8 days stay.
Guys, this is my personal suggestion to all the readers to view the Airbnb property very well on the internet before booking, see the location on Google map, have a look at amenities offered, whether children are allowed or not and many more things to confirm before booking and making payments. (Its always better to look at places from Airbnb super-hosts)
After setting down, we called our home to let them know we had all reached Saskatoon and all are good. We both were so much tired to make anything in the kitchen so we opted to eat ready-made "MTR – POHA" and "Homemade Pinines" (that we took with us from India). Have it if you want and yes it is yummy…!!! 🙂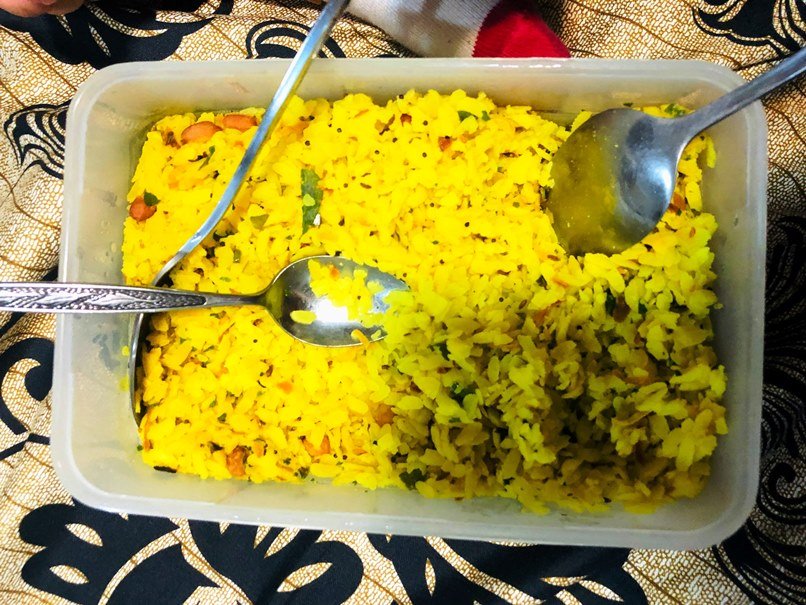 Final Words!
Wrap-up, I hope I have covered all aspects of the before-after landing experience in Canada. I wish you all a smooth and safe landing process, whoever is going to land in Canada in the near future. I would like to request to people who are going to land or landed here in Canada already please share their Canadian PR/immigration story and your first landing experience on my blog. It will be really helpful to others and gives a lot of motivation to others who are trying their best to achieve their "Mapple Dreams-Canadian Dreams".
Stay connected, please follow Mapple Dreams on Facebook, and subscribe to my mailing list for more step-by-step and extremely helpful content.