Nowadays, many people are migrating to Canada with their families as permanent residents. Most people have doubts in their minds that whether Canada will be a good choice for their careers and for their children's upbringing or not. Be ready to face these common issues and challenges that most immigrants face in Canada.
Leaving your own home country is not easy but for the sake of a better future and way of living, people make the decision to do so. However, have you ever wondered why Canada is looking for a lot of immigrants? The reason is a shortage of skilled lab-our classes that can boost their economy.
Canada is the 2nd largest country in the world and has a geographical area of 9,984,670 km2.  
However, Canada has a very less population and facing the issue of an aging population which is approx. 37% of the whole Canadian population who are retiring in the year 2023.
Moreover, youth is just 29% of the total population who have only completed their higher schooling and they are not contributing enough to the economy. This is why Canada is attracting people from around the world to get the best-paying jobs as per their skills and boost the Canadian economy.
Before taking a decision to move to Canada you should know about the common but important issues that you will be facing afterward:
10 Common Challenges Immigrants Face in Canada
Here are the most common challenges that new immigrants face in Canada after landing during their initial days. Everyone talks about these challenges if you meet a new immigrant, but all get used to it with time.
These can be challenging for many immigrants, but slow and steady, you will get used to them.
I have researched this topic from different forums, Facebook groups, Reddit etc to find the most talked about topics.
1) Limited Opportunities For Career Starters:
Studying in a Canadian college or university does not guarantee a dream job.
Even after completion of graduation or post-graduation, people are ready to work without any pay to gain experience just as in their home country, and this fact might be hidden from the majority of the population.
Many end up with low-paying jobs (not even minimum wages) to pay back student loans.
---
2) Job Prospect:
While applying for the Express Entry profile, I told you, people, to choose your NOC code very carefully. To be very honest, the NOC code story comes to an end after your migration.
According to a Canadian survey, more than 50% of immigrants switch to a different career as compared to their home country as they are finding many difficulties to find a job in their related careers.
Remember, no Canadian employer can ignore your home country's experience but the Canadian experience definitely be like a shining star from other candidates.
Most of the immigrants choose retail stores as their first job in Canada to survive because of easy availability and continue it until they find a good job in their related field. Many new immigrants work at two to three different jobs to have enough income to survive in an expensive economy.
The most popular job portal is Indeed. You can apply for both Private and Government sector jobs as a PR holder. Government jobs hire a candidate without an entrance exam. If you have applied for it and you get shortlisted, the hiring authority will notify you for a direct interview or written assessment.
Your resume should be very attractive and concise. Name, address, email, phone number, education and achievement, Job History, and Job duties you have performed in the past must be clearly mentioned with knowledge of the various computer software you can operate.
---
3) Housing:
Having a home in Canada is a dream for new immigrants. Leaving a fully furnished home in your home country might be very difficult. Wait, wait! It is not difficult at all if you will hear the prices of housing in your new home country.
Affording a house in Canada is much more difficult than leaving own house behind because housing prices in Canada are skyrocketing.
Houses are much more expensive and the basement may be your first choice if we talk about rent prices. Renting a basement in Toronto can range between $1000 to $1200 monthly for only one bedroom, kitchen, bathroom, and drawing room.
Hence if you are a family of two this will be perfect for you and your pocket but if you have more family members you can opt for 2 bedroom set with $1500 to $2500 monthly rent.
However, another province like Saskatchewan has less amount of rent. You can hire 1 bedroom set ranging from $700 to $900 and 2 bedroom set from $900 to $1200 or a maximum of $1300. Hence, choosing a basement or house totally depends upon your working hours and pay.
Yes, if you really want your own house in Canada in the coming 2 or 3 years, go for trucking. A truck driver earns much more than a normal person who is doing a job in retailing or in some software company. checkout house rents here: Kijiji.com
---
|Read: Top 10 Local House, Flats and Apartments Rentals Sites in Canada
---
4) Higher Taxes:
As an Indian citizen, every large and small-scale businessman wants to get rid of GST (Goods and Services Tax). Let me tell you one thing. GST is way far better than Canadian taxes.
Are you paying 50 -55% of your income in your home country? Obviously no. Get ready to pay in Canada then. Yes, there are numerous taxes that cut you more than approx 50 % of your total income.
In-home country, you must be paying 3 or 4 or a maximum of 6 types of taxes but here in Canada, every average person pays 17 different types of taxes. Some of the taxes should be paid weekly or monthly or yearly. However, if I talk about India, I pay income tax, and my husband pays GST and income tax. What we are getting instead of it.
Nothing! Paying tax in Canada is much more beneficial rather than paying in the home country. You will get benefits in terms of child care, health care, the child's free schooling, etc. This scenario is different for a person who has a small business. Tax slabs are less for them as compared to job people. If you are migrating to Canada from India, you must consider this.
---
5) Higher Cell Phone and Internet Packages:
Having an Apple iPhone is a status symbol now in many countries. Most countries do not have a plan of buying a phone on a contract.
However, in Canada, you can buy a phone on a contract basis whose instalments you have to pay monthly and you can return the phone whenever you want and no payment will be due after it.
Having a cell phone is useless without a network and internet.
Now, here is the twist. You people must be enjoying free internet 3G or 4G in your home country with good speed.
Welcome to Canada! Canada is one of the top most expensive countries in terms of internet services. Find out the best plan for you here.
Now, you must be wondering where you were enjoying and wasting data on useless videos, and here is the time to pay for it. You will definitely stop browsing such videos and yes, forget about watching movies online.
There are various student, and family plans, and plans for newly migrated people too which you can take. The different province has different plan costs.
---
6) Cost Of Higher Education:
Studying in Canada is a dream that comes true for anyone. The Canadian education system is built on such a system that forces to get practical knowledge instead of a bookworm. However, taxes paid by us give benefits here in terms of our child's schooling education. Schooling is free of cost in Canada but what about higher studies?
Having a Graduation and Post-Graduation degree is not everyone's cup of tea in Canada. A student who came on a study visa pays higher fees (more than 30%) than a permanent resident person or a Canadian citizen.
Hence, if you are coming to Canada with your school-going child, you must be having a big savings in your bank for their higher education. The expensive education system may be the reason why most Canadian child has done higher school only.
---
7) Culture:
We all know Canada is a multicultural country.
W

hat about the culture of drinking and smoking?

Are you and your child ready to adopt this?

Are you ready to handle the visit of police at your home if your child dials 911?
Are you ready to send your youngsters to a party which is held every Friday, and Saturday night?
You must be awaking till 2 or 3 AM to open door to your boy/girl. If you are concerned about that, think before you plan to move to Canada.
Think twice about your child's upbringing in a totally new environment in which you were not brought up. But things are changing everywhere, if you are ready to adopt these ultra-modern changes in your life, then it would be fine for you. Because things were different for our grandparents, and parents. So the world is moving, and changing rapidly, living culture is changing so as this.
---
8) High Car Insurance:
Before talking about car insurance, I would like to tell you, folks, to bring your home country driving license. Because some provinces consider it and you will be able to skip the written test. The direct road test will be held for you to check your driving skill but remember you are not driving in your own country. Canada's driving rules are very much strict to handle.
Now, tell me, How often do you buy your car insurance in your home country? Must be yearly. Get ready to pay it monthly because you are in Canada now.
However, the car can be easily available on finance or lease. The most popular car brand among Canadians is Toyota which has solid cars and is easy to buy. Car insurances vary in different provinces because of the higher car accident ratio in a particular province.
---
9) Medical Insurance:
Health care in Canada is run by various provinces and territories. It is a public health care system, although you can use private insurance. But that is normally only for newly arrived Canadians who don't yet have their provincial health cards and have to pay for the public health service until they get their Health cards, for example: in Ontario, you need an OHIP card.
The bitter truth is every little health insurance is converting itself into the private sector to increase its gross income.
---
Don't Miss My: 22 Valid Reasons To Move to Canada Permanently
---
10) Freezing Temperature: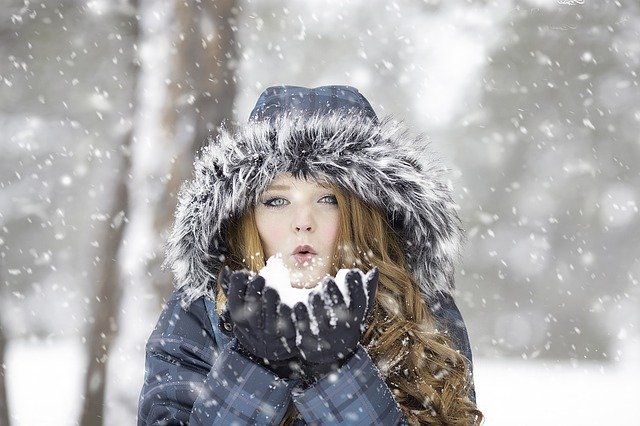 Canada is one of the coldest countries in the world where the temperature falls down to -40 C or more in Prairie provinces like in Saskatchewan. Saskatchewan gets really cold during peak winters and temperature falls down to -40 C and some times windchill takes it down to even -50 C.
Canada has the worst snowfall in winter. Get ready to eat frozen food and forget about fresh food because it is difficult to avail and much more costly than frozen.
Vegetarian people must be regretting after leaving their home country because most of the people are non-vegetarian, where vegetarian food has less choices, or we can say due to less consumption, and sometimes a bit more on the costlier side than Non-veg in some provinces.
---
|Check my recent blog posts : 
---
Conclusion: Challenges Immigrants Face in Canada
In addition to the above facts, if you migrate to Canada to save money for your future; forget about it. A major population of Canada does not have savings in their bank account because of high tax rates, living expenses, and so on.
Beyond these above facts, actually, there is no one in the world who can guide you to decide whether to migrate to another country or not. The final decision is always made by your heart and brain which accelerates your mind to achieve the goal of a life-changing decision.
So, here I am wrapping up the blog post, these were the most common issues immigrants face in Canada, let me know in the comments which is the most challenging one for you as a new immigrant.
Maybe I have not covered every aspect of Canada's life but these are major concerns that need your concentration.