Immigrating to Canada can be the toughest and biggest decision to make for most people especially when you are living a wealthy life back in your home country. There are many good reasons to move to Canada in 2023. The reason behind having the courage to make a decision and move into a new country like Canada is a better life, a quality life, and a safe one.
Canada's goal is to welcome around 430,000 Immigrants by 2023, 485,000 in 2024 and 500,000 in the year 2025.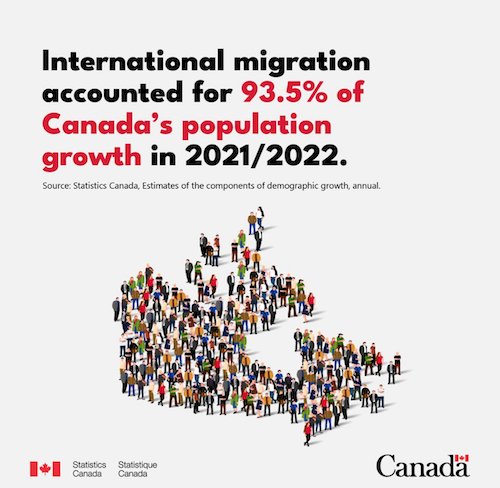 Quick Update:
According to the very recent data shared by Statistics Canada on December 22. Canada's International migration accounted for 93.5% of Canada's population growth in 2021/2022.
Many people have questions in their mind, What are the top reasons to move to Canada?
Have you ever wondered by reading these figures which are increasing every year and let you think that why so many people want to move to Canada?

Every person has their personal views and reasons behind immigration to Canada but I will share valid points and what I personally feel, and what motivated me to take this decision.
It has been years in Canada since I landed here. As I am still a newcomer but I can fairly narrate the reasons why I move to Canada and the reasons why you should move to Canada if you are planning to move here.
Let's proceed further to know the top reasons why to move to Canada in 2023.
Top Reasons Why to Move to Canada Permanently
There must be many valid reasons why people are moving to Canada right? Well, that's true, that's why I bring you the most common and valid good reasons why moving to Canada in 2023 would be the best bet.
This will cover living in Canada, the economy, nature, jobs, healthcare, Canadian government benefits and much more.
Yes, the top valid reason to move to Canada is the quality of life.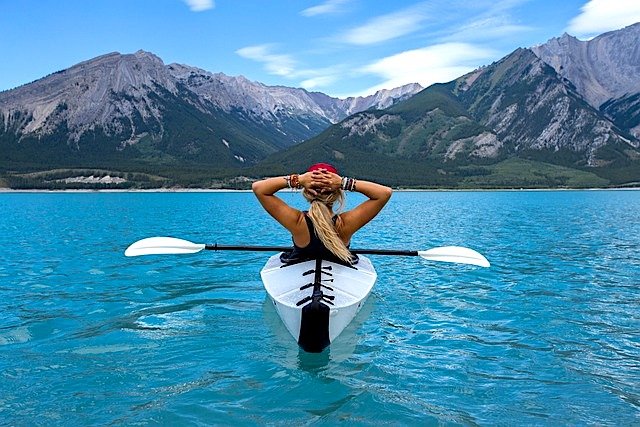 According to a survey held by various organizations, Canada ranked as the number one place to live in the world in terms of quality of life.
Although Canadians have a high standard of living people spend a relaxing life whether at work or on holidays. Canadians have a balanced life of work, sports, holidays, and campaigning. Stress is way away from Canadian life.
According to an unknown survey, Canadians live a happier life compared to many other big cities including the major border country.
---
#2.

Fastest Growing Economy
As compared to other countries, Canada's economy is growing day by day and all credit goes to natural resources like oil, gas, petroleum, iron ore, gold, copper, and uranium industries largely contributing to Canada's GDP.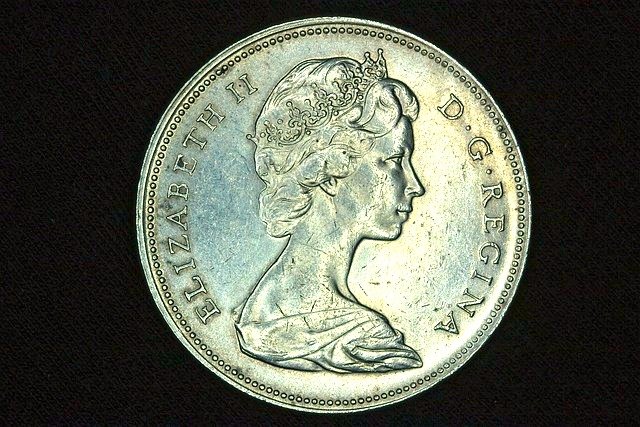 Apart from this, Canada is well known for its farmland which eventually increases GDP by exporting various varieties of crops.
Canada contributes as one of the members of the G7 which includes 7 advanced and largest economies in the world.
Canada has the 10th largest economy in the world with a massive GDP of $1.73 trillion and this GDP is expected to rise to $2.13 trillion by 2023.
Although the above sectors largely contribute to GDP service sector massively adds their span to the Canadian economy. 
---
#3.

Canada's Natural Beauty
Canada is undoubtedly one of the most beautiful countries in the world.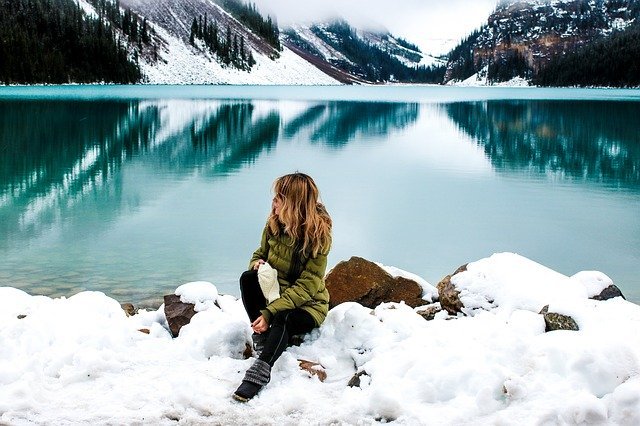 The scenery of snow-covered mountains in winter or green landscapes in summer along with sparkling lakes having crystal clear water will take your breath away.
With thousands of landscapes, Canada is a natural playground for recreational activities like skiing and snowboarding in winter and hiking, climbing, and sailing in summer.
Different seasons have their charm and beauty where winters give a picture of the white blanket, summer spread greenery all over and fall drops the sheets of orange maple leaves all over Canada.
Words cannot describe the beauty of Canada and it is no less than heaven on earth with dreamy views. For many people, this can be another beautiful reason to move to Canada.

Let's talk about the next reason, Why moving to Canada in 2023 would be the best decision of your life?
---
#4.

Multicultural and Immigrant friendly
Canada attracts people from all over the world and there is no such nationality that does not exist in Canada.
Canada is a massively multicultural country where immigrant belongs to different nations and completely different culture.
You will see people from the USA to Ghana, the UK to India and from many developed countries too which let you think that why people move from those developed countries and this post is the answer.
Canadian consists of various community background people which include:
Aboriginals

English-Canadians (Canadians with British background)

French-Canadians (Canadians with French background)

European-Canadians (Canadians with Irish,

Italian and German backgrounds)

Canadians with Asia, African, and the Middle East background
All Canadians are very friendly, calm, and polite which never lets you think that you are not in your home country.
Canada's government knows very well about immigrants' contributions to the economy. Vary fair immigration policy allows for making a successful life in Canada.
In a province like Ontario, more than half of all residents are immigrants and there are magnificent immigrant communities settled in various Canadian provinces and cities. This is not just about settling here but more than that.
Freedom of every religion is for sure a valid reason to move to Canada.

Canada gives the freedom to every religion & culture to live and celebrate their life as they were living in their home country by making associations and religious places of their communities and beliefs.
---
#5.

Canada's Free Public Healthcare
Canada provides free healthcare to all citizens and permanent residents. According to some studies, each year Canada spends around 10% of its GDP on the healthcare system.
Every province has its health care system by which authorities access individuals' medical records. Canada's healthcare is public-ally funded and the same level of healthcare is provided by each general physician.
Quick Note:
Vision care and Dental care is not covered by Canada's public healthcare system.
Basic healthcare includes a visit to doctors and consultations regarding general health issues.
There is a need for health insurance if you want to get extra coverage for more health issues that are not covered by the government in general health care.
Although after landing in Canada, most of the provinces take up to 3 months to cover basic healthcare or to provide health cards.
Hence it is advisable to get international health insurance before coming to Canada so that your health insurance covers your initial health-related issue if anything happens.
Waiting lines can be long but if you had insurance and booked an appointment, you will get priority.
This would be one of the strongest valid reasons to move to Canada for everyone.
---
#6.

Free Schooling and World's Best Universities
Canada gives free schooling to residents with a world-class education system.
After arriving in Canada as a newcomer, you can be assisted by various newcomers' centers or non-profit organizations to enroll your children in free public education in your local area.
Canada's schools maintain a perfect balance between sports and courses. Children study here in a relaxed system rather than a strict environment.
Apart from world-class schooling, Canada has 3 universities which are on the list (the year 2022) of top universities:
The University of Toronto

McGill University

University of British Columbia
Ranking among the world's top 100 universities.
Students with low net family income can also receive some part of their tuition fees. FYI Canada's universities offered courses with fewer fees as compared to famous universities in the USA.

---
Although new immigrants do not land directly on their career jobs they soon come on track as they start gaining Canadian experience whether by doing job stream or volunteer work.
As I mentioned above, with a growing economy from various sources, opportunities are growing for every sector including technology, engineering, trucking, construction, and farming.
The Canadian technology industry is growing rapidly as government support and grants are increasing to develop in-house technologies.
Not just for employees but Canada is a hot attraction for new start-ups and for opening a new headquarter for an established business.
Canadian immigration gives the provision of various streams for businesses by which the owner can get permanent residency by establishing a new business or by purchasing land in Canada.
---
In Canada, it does not matter which party is ruling the nation whether it liberal or conservative party but in general, all of Canada's political parties support equal rights for every gender like men, women and the LGBTQ community.
Equal attention for considerable matters like environmental concerns, immigration matters, and defence services.
Canada gives equal rights to citizens and permanent residents and protects them against discrimination in various forms. 
---
The government of Canada gives child benefits (CCB) to every permanent resident and citizen whose child is under the age of 18 for the cost of raising a child or the wellness of a child.
Some provinces also give extra-provincial benefits to the child which eventually increases the final payment of Canada's child benefit.
In addition to this, child labour is completely legal in Canada. A child can work when he/she turns 14 years old.
Although a child cannot work during their school hours and there is a restriction on working hours too but they can earn as much as they require cutting their general expenses.
A summer job extends working hours as schools and universities used to be closed.
Apart from this, considering extending the family and having a baby is not a headache in Canada if we consider job leave or layoff fear.
All companies give the provision of parental leave for up to 18 months to raise a child share by either parent. 
---
#10.

Calm and Friendly people
Canadians are very calm and jolly people who have a very good sense of humour. People have an open mind and don't take much stress even if they get laid off from their respected jobs.
They enjoy their life every weekend by meeting friends, and family with bottles in hand and partying in their mind
Don't get surprised if anyone holds the opening door for you but you can do the same to return the favour with a big smile and "Thank you".
Canadian live their whole life based on two magical words and that is "Sorry" and "Thank You".
Remember, you will be sorry if you didn't recognize the value of "Sorry" in Canada.
Not just calm and friendly but Canadians are broad-minded and have much love for the LGBTQ community and same-sex marriage with no hate perceptions in their mind.
People here have zero tolerance for crime and racial abuse.
---
Everyone has a question in mind, what are the government benefits of moving to Canada?
The government of Canada gives federal as well as provincial benefits to all permanent residents and citizens.
Here are some examples of benefits are:
Canada Child Benefits

Employment Insurance

Maternity

and parental benefits

Caregiving benefits and leave

Child Disability Benefit

Goods and services tax/Harmonized sales tax (GST/HST) credit

Public pensions

Housing benefits

Disability benefits and for more benefits check here.
A person in Canada even with a survival job can easily fulfill their general requirements as there are many benefits he/she can apply if his/her income is low.
If we take an example in the year 2020, during COVID/Pandemic shutdown situation, the Canadian government introduced CERB –  The Canada Emergency Response Benefit. Which provided incredible direct financial support to millions of employed and self-employed Canadians who were directly affected by COVID-19 or got layoff. All who were eligible and applied for the CERB, received $2,000/monthly financial support ($500 a week) for many months. (now got closed.)
---
#12.

Beautiful Outdoor Lifestyle
According to some study, Canadian lives more than half of their life outside the home.
Living outsides includes:
working at the office

travel

sports

outdoor activities like cycling

walking

jogging

riding bikes


skiing

snowboarding

camping

hiking

snowmobiling

hunting

fishing

picnicking

skating

ice hockey

swimming

going to the beach

surfing

scuba diving

Football

soccer

field hockey

basketball

volleyball

baseball

rugby

boating

rafting and many more.
These activities give them relaxation, fun, peace of mind, enjoyment, and above all physical and mental development of a child as well as grown-ups.
If you love to do outdoor activities, this could be one of the reasons to move to Canada for you.
---
As I mentioned above, Canada is breathtakingly beautiful. Hence it attracts travel-addicted people who love to explore every corner of this amazingly stunning country.
From crowded metropolitan cities to quiet Banff national park, Stanley Park to Gros Morne National Park, the Rocky Mountains to Landscapes, Victoria Harbour to the Bay of Fundy, silent rivers to noisy Niagara Falls, beaches to mountain tracks, Toronto to old Montreal city, Vancouver Island to Hudson Bay Canada has everything for everyone.
---
Canada ranks in the top 10 safest nations in the world in 2022 according to different surveys.
Canada's crime rates are low. No matter whether you are roaming late at night or your child is going to school alone or you are making solo trips, there is defiantly a feeling of safety around every corner of each city. All the credit goes to strong law enforcement.
If we talk about the most recent example, As we all heard in the news, PM Justin Trudeau banned 1,500 military-grade kinds of "assault-style" guns in Canada effective from the 1st of May 2020.
Quick Fact:
Canada is the #1 safest travel destination for LGBT tourism worldwide.
In addition to this, Canada is economically strong. Anyone can even feed their families on the basics of survival jobs so no one bothers to rob or theft someone just for the sake of food.

Considering basic livelihood air and water, air quality in Canada is pollution-free and excellent to inhale.
Canada will never face a shortage of water all credit goes to freshwater rivers which are scientifically proven and safe to drink.
The safety of my family was one of the reasons to move to Canada for me.
---
#15.

World's Powerful Neighbour
Being a part of North America, the U.S.A is a neighbour of Canada which leads to more opportunities in regard to the business and travel industry.
Canada and the USA shares good government behaviour, so travelling by crossing the border is a very common thing.
The trucking industry between the two countries is majorly active to import and export daily needs for goods and services.
For example, the approximate distance between Vancouver to Seattle is 230 KM and Toronto to Buffalo is 160 km and there is no need for a visa to travel for less than 6 months.
---
Canadian passport holders can travel and stay in various countries for 6 months or more without any visa stamped on their passports.
For example:
The USA

Mexico

South Korea

United Kingdom

Panama

Georgia

The Bahamas, etc.
A Canadian can stay up to 90 days in these countries:
Germany

Singapore

Romania

South Africa

Switzerland

Italy

Hong Kong

Iceland

Ireland

Venezuela

Sweden

and many more.
Visa on-arrival countries include:
Sri Lanka

Bangladesh

Maldives

United Arab Emirates

Vietnam, and more.
In 2022, according to Henley Passport Index  Canada succeed to get 8th place for the most powerful passport in the world.
In short, Canadians can travel to more than 185 countries without any visa fees and travel restrictions.
---
#17.

Long Sunny Days in Summers
You will experience more sunlight in summer than in any other country.
In some provinces, sunrises are around 4:45 AM and sunset timings in summer are around 9:30 PM -10:30 PM which leads to daylight all day and you'll be enjoying having dinner in the sunlight.
Is it amazing? You can enjoy summers to the fullest. It doesn't happen in most countries.
---
#18.

Food and Restaurants
With a variety of food nationwide, Poutine is a leading food of Canada along with Bacons, Bagels, Butter Tarts, Maple Syrup, Canadian Pizza, Tim Horton's Coffee, donuts and so on.
In addition to this, there will be no shortage of meat, beef, and pork in supermarkets along with various types of alcohol, beer, wine, etc.
As Canada is a multicultural country, you get the greatest variety of food from all around the world.
You just name the country, and you will find the food restaurants/outlets of that country's authentic food. Which gives you an amazing endless variety of food choices every weekend.
Canadian love to have food in restaurants like Alo Restaurant (Toronto) which is ranked as one of the best in Canada or 360 restaurants at the top of the CN Tower or 17th century-old restaurants in old Quebec City. The list is endless, that can't be mentioned here.
---
The Canadian government spends the tax collection money on the general public in terms of free education in schools, giving benefits to low-income people.
In addition to this, the Government invests billions in upcoming projects and simply by spending that tax money on the wellness of the general public, infrastructures, science, and technology rather than politicians depositing money in their bank accounts.
Every country is doing its best in this tough situation of the pandemic. But Canada is way ahead of everyone to support Canadians. If you compare the situation of the pandemic (COVID-19) with other countries, the Canadian government announces various supports packages for people and their business which includes:
Canada Emergency Response Benefits

Employment Insurance

Canada Emergency Wage Subsidy

GST Credit

Enhanced Canada Child Benefit

Canada Emergency Commercial Rent Assistance

Electricity rate relief to families and small businesses

Help for work-sharing programs

Student loan payments
For students who will face issues in summer with no jobs in hand, indigenous people, boost front-line workers.
Check the government-issued list and still, every day Canadian prime minister announces in his press meeting, "More Help is on the Way".
What else do you want from such a supportive government?
This would be a great reason to move to Canada for most of you.
---
You should not get surprised if you find the Canadian prime minister taking part in a rally to support different cultures in Canada or shopping with his family.
Canadian defence minister waiting in queue to purchase groceries outside Costco.
This is what Canada is.
No one here is special and VIP. People believe in simple living and love to do their work and do not like to show off their wealthy assets to other people.
General labour and manager have an equal reputation in the community.
---
After acquiring permanent residency in Canada and after residing in Canada for 3 years out of 5 years, individuals can apply for citizenship in Canada which includes a record check, a citizenship exam, and a few other formalities.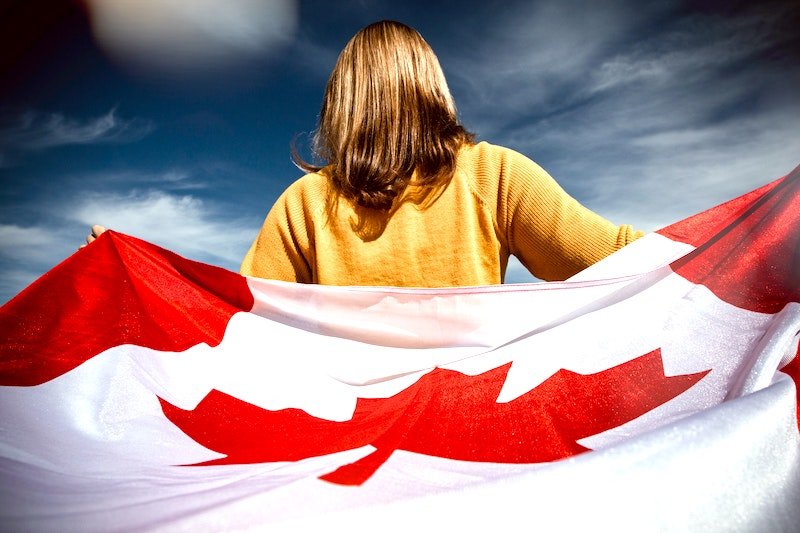 It is a personal choice to apply for citizenship. Although anyone can extend their PR you will only become a proud Canadian after having citizenship of Canada.
As I mentioned above a Canadian passport is much more respected than any other country and citizenship will free you from the hassle of renewing your passport by going back to your home country or giving answers to immigration officers while travelling to many countries.
---
Immigrating to Canada leads to jobs and losing income suddenly but if you just know the drive, you can start earning very soon after landing in Canada.
There are so many jobs that just need your driving skills like delivery of food, courier, and trucking jobs.
Although Canada's driving rules are very strict however these rules are easy to understand and implement who already know how to drive.
All provinces have the provision of driving on your international license in starting days almost for 90 days.
---
|Read Also: Moving to Canada? Be Prepared to Face these Common Issues
---
Conclusion: Top Reasons to Move to Canada
After reading this list of 'important reasons to move to Canada' it might help you to make up your mind and take decisions about moving to Canada as a permanent resident.
You will not regret your decision of relocating to Canada if you choose Canada as your new home. But it all depends from person to person.
In my case, all these were the reasons why I moved to Canada with my family. Hoping for a better life in my new home country as Canada was my dream destination.
I am sure most of you people must have been dreaming about Canadian life.
I started 'Mapple Dreams' as a free helpful guide blog for helping people who want to move to Canada.
If you are planning to move to Canada, Check my detailed guides on Express Entry and PNP.
Hope you have found your good reason, in this detailed good reasons to move to Canada list. I wish you all a successful immigration journey ahead.