Mapple Dream's Founder Canadian PR Story
Today is 01/14/2020; Time: 19:50 PM CST; Temp outside is -26º. I am penning down my immigration story.
My dream of having a Canadian PR (permanent residency) started a few years back. This was the year-end of 2014 and me and my husband went to an immigration consultant.
He said in New Year express entry is going to be launched. We filed our case via an agent in August 2015 ( got delayed due to a lack of documents).
My CRS score was 383 at that time. As I was having low CRS so agent told me that they will file my case via any PNP options. This was my biggest mistake when I hired an agent for my file.
One year passed due to the agent's negligence and we were now in September 2016. Due to some personal reasons, we were not able to go anywhere. I was so frustrated at that moment and I took my money back from the agent. They wasted our two years actually.
This was the time when I started processing my file in May or June 2018 again. Yes, you read it right. I processed my file on my own.
I still remember that night when I suddenly woke up at around 01:00 AM and started talking to myself in my mind asked myself question that "Am I uneducated?" and the answer was "No", Next question was "Where I am going to use my IT profession if I am still hiring a consultant to handle my immigration file?" and the answer was "Do it right now".
I pulled up my blanket and started making my express entry profile. Awaked till morning until the profile creation got completed.
---
Read: How to Create an Express Entry Profile for Canada? Step-by-Step Guide 
---
After that, I started doing my research work for various Provincial Nominee Program PNP options.
Saskatchewan was my final destination and started doing the process with 100% dedication.
There is a saying "If you Genuinely Want Something – Don't wait for it- teach yourself to be impatient". When you focus on something and desperately want to achieve it, things start turning in your favour,  and guess what miracle happened.
I was trying to make my baby sleep at night (July 5, 2018), I had my second phone at home and it usually remains switched off all day, luckily I switched it on before going to bed for no reason in my mind, and within 5 minutes I got the "notification" from the app called "Saskatchewan PNP Notifier APP" (I installed this app a while back) that SINP has opened 500 intakes and I successfully filed my case right away. Thanks a ton to that App creator team, not sure if that is still available.
Golden PPR Email Came My Way
By god's grace, I got the nomination from Saskatchewan in January 2019 and I got an ITA in February. My AOR was in late April. After a long wait, Golden PPR Email Day came at the end of September. Yes, we got our visa stamped in early October and this was the best gift (Canadian PR) from me to my husband on his birthday.
NOTE: Please don't forget to check your SPAM folders, because I received my PPR email in SPAM. 🙂 I started loving my SPAM folder since then. :p
We were so happy that I have achieved the dream goal that I started seeing in my eyes. I got really emotional at the same time. The next step was to book the tickets and make our way to a new home in Canada before December 2019.
"What things do you really need to bring from your home country? Read here: What to pack for Canada?
Please do subscribe to my blog, and share it with your friends and family whoever is looking for real genuine detailed information about what I have learnt throughout my journey.
To wrap up the post, I wish whoever is reading my post, must achieve your "Maple Dream" and your "Canadian dream" soon and share your Canadian PR story here.
Just stay focused, be dedicated, and don't lose hope in any condition of your life. In whatever condition you are, whatever your circumstances are, whatever is going on in your life. Just keep hustling and keep moving forward. DON'T STOP, just keep moving towards your goals.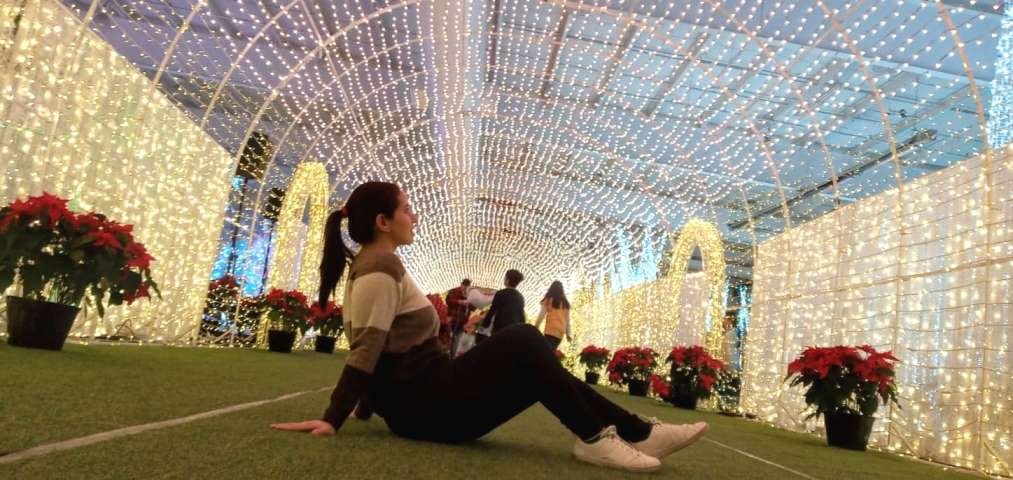 Note: Please do share your Canadian PR story/immigration stories here and they will be published here as I would love to share them on my blog. Your story might change someone else life. Everyone has their own story, your story matters. Your story will inspire 1000s of others, including your loved ones, your children, and your siblings. Express yourself as no one is here to judge you.
Please email me your immigration stories at mappledreamsguide @ gmail.com. (Must include some images that you would like to feature in your story)